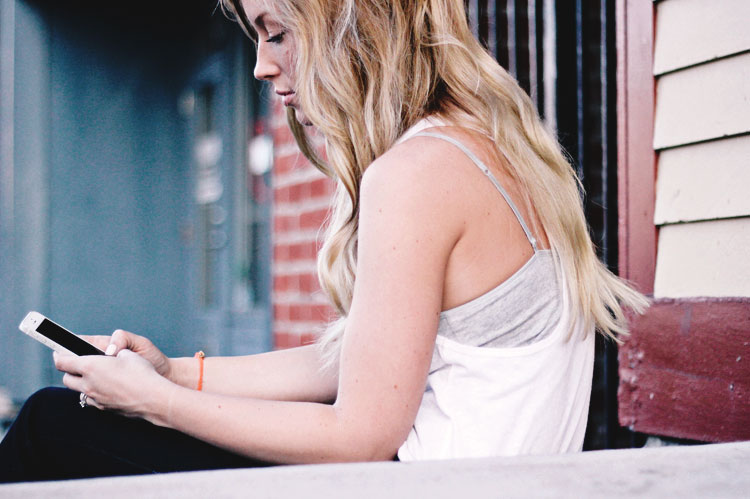 8 Marketing Requests from Millennials
Posted on
October 2, 2013
Every Wednesday night the past four months I've had the opportunity to interact with 28 undergraduate marketing students. It's been a fascinating snapshot into how this Millennial generation looks at the world. How they perceive brands, technology, relationships and marketing.  As a brand marketer, I walk away from each class even more intrigued by what makes Millennials tick.
So I had an idea…
In the final assignment of the semester, I asked the students to respond in their weekly blogs to the following question: "What can brand marketers do to more effectively communicate with you?"
Here are their words…
Involve Us:  Cater to us. If we don't feel connected to an advertisement or product, we won't care. We like to feel like we belong to a group. Find some way to make us feel involved or important. Be creative. Be interesting. Capture our attention.  Pretzel Crisps tweeted directly to potential consumers about new flavors they should try.  Love it.  Thanks for asking!
Keep it short.  My attention span is brief.  Get to the point already.  Consider a new video from Starbucks: Tweet A Coffee. This video is only 49 seconds long, and that's honestly a perfect length. Starbucks was intentional about using as few words and images as possible in order to keep the attention of their audience, and to explain this new concept (PS. my twitter name is @sjongetjes in case anyone wants to try and Tweet A Coffee).
Show us pictures.  When you write those long paragraphs describing the product that I'm looking at and how it's going to make my life so much better I get bored and distracted. We don't want to look at words anymore, and even if we do it has to be short and simple. A picture however is so much more powerful.
Reviews, not surveys. Many stores will email you a survey in exchange for a coupon or discount of some sort, but they are always so long.  Instead of a boring survey, marketers should let the consumers speak for their brand by encouraging testimonials or blog involvement versus asking a set of "how are we doing?" questions. I would feel more connected if our voice was heard.
Stay Out Of My Facebook Timeline.  When I log on to my social networks, the last thing I want to see is some company paying to get their ad smacked in the middle of my friends' updates. I don't use Facebook to scope for new products or services, it is there for me to connect with friends and family. So if you stop doing this you'll have a good start.
Longest :15 seconds of my life ! I am a huge YouTube fan, and I'm sure I speak on behalf of millions when I say that these random advertisements that appear before our selected video (most of which you can't skip through) have to go.  Nothing is more frustrating than clicking on a video and having to sit through the same ads on every other video for the duration of your time spent on YouTube.  I don't care!
Stop blowing up my inbox. I know y'all like to email out promotions and whatnot, but when Bath & Body Works emails me 5 times a day, I am not okay with that. I get enough emails as it is. If you really feel the need to communicate with me that much, try in-app communications. I'd rather look at that then hear my phone go off from 100 emails and have to sift through the promotional emails to find the stuff that matters.
Be Real.   Don't try to fool us.   We can sniff out false claims when we see them.  Be yourself and we'll get along great!