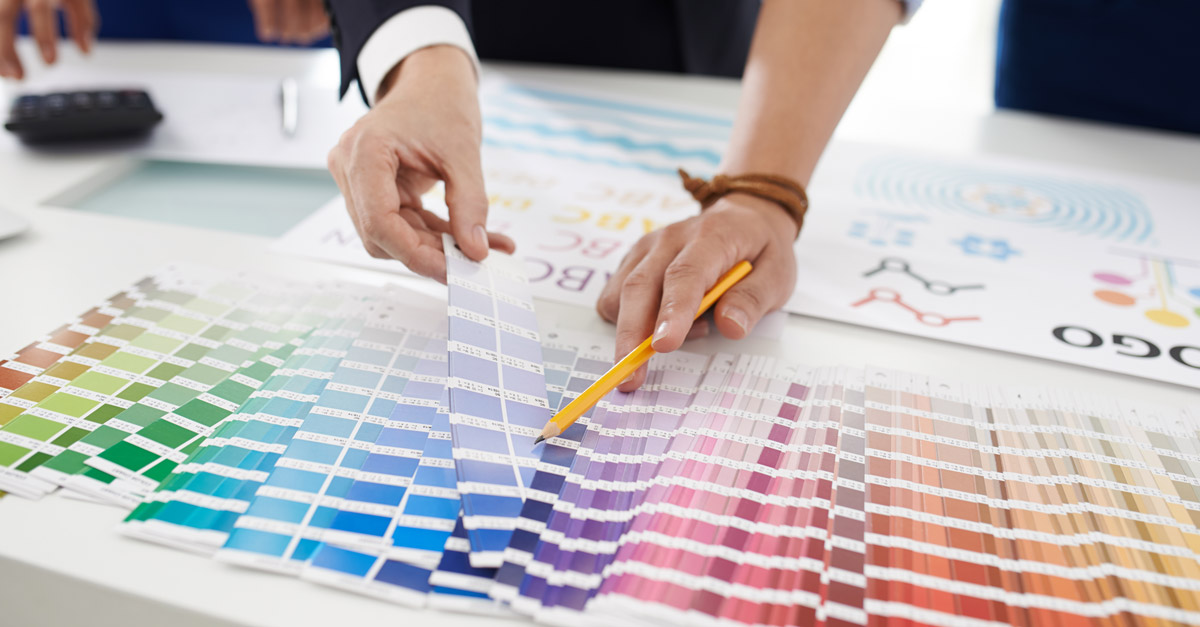 The Psychology of Color For Your Brand
Posted on
February 28, 2018
Choosing a brand color is a big decision, and it should be. Color is the first thing a consumer/user sees when viewing your packaging on a shelf or brand on a website.  And, the right tones can have a unique and profound impact on how they perceive your brand. Whenever we are working with a new or revamped brand, we always take into consideration the psychology of color.  Harnessing how color affects human perception can put you a step ahead of your competition.
For example, have you ever noticed that banks and other financial institutions typically utilize a lot of blue? Blue has long been associated with trust, confidence, and wisdom, all of which a bank wants to convey to it's customers. Why are premier car brands like Ferrari and Lamborghini rooted in red and black? Red causes people to react with greater speed and force while black is associated with power and sophistication. To use these insights to your advantage, you should typically work with consumer perceptions and not against them when developing your brand identity. Understanding how to use color to tell your brand story can be the difference between an "ok" brand and a great one.
Recently, Adweek posted a great article about color psychology that you should read when evaluating your brand. Read more at Adweek.