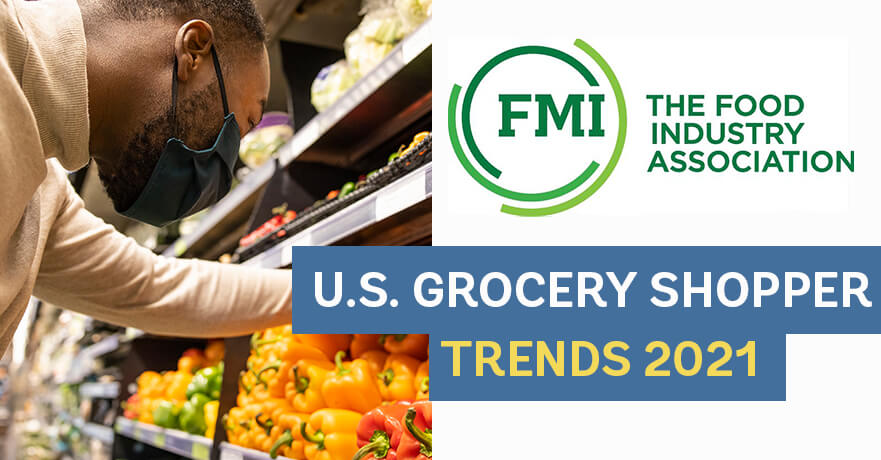 Consumer Focus – Shopper Trends 2021
Every year FMI – The Food Industry Association releases a report on the state of the food and beverage world. Never is this update more important to maintain your consumer focus than now, when the global pandemic has fundamentally shifted the food landscape. This year's report seeks to understand shoppers' pandemic-motivated purchasing, cooking and eating dynamics, and hear their viewpoints about food shopping in 2021.
FMI members can download this report for free, but everyone can watch videos to get a window into the mindset of consumers.
After a year of uncertainty, the landscape may be forever changed. With big shifts online, more people eating and preparing foods at home, and looking for new things from trusted brands a lot of shopping and eating habits have changed. We've seen a lot of adjustments in our own consumer focus work this year as consumers are evaluating how to not get bored with the "same old foods." Many consumers desire to minimize the work of keeping the family fed while balancing a desire for fresh and healthy food on their tables. There are real trade offs happening now between early-pandemic mindsets of making things from scratch with a "back to basics" approach, and burn out from the extra labor that created over the months. Food preparers who were eager to make fresh baked cookies for their families are beginning to rethink that. As consumers see new hope on the horizon for more socialization and time outside the home, many are also looking for healthy alternatives to help with the pounds they may have packed on during months of isolation. Things have definitely changed over the course of a year.