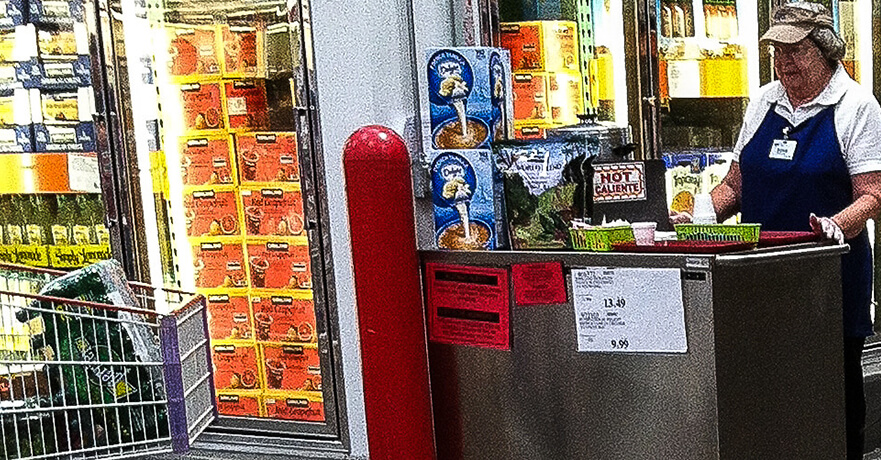 In-Store Sampling Returns
Good news for food brands and Costco lovers alike, starting this week in-store sampling is resuming at Costco in select locations. The process will "take some time" according to Richard Galanti, Costco CFO and EVP, but full sampling will return in phases and is expected everywhere by the end of June. Introducing new items to consumers has been a bit of a challenge over the past year for a lot of brands that relied on in-store sampling to induce trial. While couponing and other trial inducing methods have made up for some of the slack, the pandemic has definitely made in-store programs harder to establish.
In-store sampling can be one of the many methods for enticing consumers to a new brand or offering, and one that Costco has relied on significantly in the past to push through new product launches from many CPG brands. Only a few short months ago there was concern that Covid had eliminated in-store sampling for good. With significant cuts in store traffic and a lot of consumers moving online, that core of a food trial strategy has been difficult to replace in a brand's marketing mix. This hasn't always been easy on food brands over the past year. Costco's "treasure hunting" shoppers have always applauded the retailer's efforts on this front. And the method has been extremely successful for refrigerated and frozen food brands over the years. If you can tempt someone with a tasty sample, they are significantly more likely to take a s hot on an unknown brand or product, especially in a club-store size package.
If you're looking to restart your sampling program it's time to reach out to your marketing agency and retail partners. As Costco gets a handling on sampling in a post-pandemic world it's time to expect the smaller retailers to get comfortable with this trial method again.